The Solana Legend Series: The Man Behind The PFP
An inside look at Legend's origin story, building a personal brand in web3, 90+ hour work weeks, touching grass, his favorite music, traveling with his dog Ollie and the decision to dox.
We're back with a second installment in the Solana Legend series.
Legend started his crypto journey in 2013 by farming WoW gold to sell for Bitcoin. Since then he has developed the Legend brand, launched Frictionless Capital and become ingrained in web3 culture.
It felt like the underground, like a countercultural movement. You feel like it's part of a secret society being in crypto.

-Legend
We explore his crypto origin story, building personal brands in web3, decompressing from 90+ hour work weeks, launching an NFT collection to honor his dog Ollie and the reasons why to doxxed yourself.
---
What was your entry into crypto?
Legend: I got into crypto initially through MMOs I was playing RuneScape and World of Warcraft and I did some real world transactions - selling WoW gold for Bitcoin.
This is back in like 2013, but I wasn't in the space at that point. I was just doing stuff but not really aware of the entire subculture, and the builders.
Legend: But over time I was fascinated by Ethereum. I loved even the concept of just having a wallet being able to send it, do stuff with it, right? And you could do that with Bitcoin as well.
The tokenization and the smart contracts were massive. I mean, I felt that was a big leap forward, but the user experience was so bad.
I remember paying a large amount of gas fees for one transaction. I think it was in like 2017. What happened is that my transaction failed and I still paid the gas fees.
I was like what a rug! I mean this is not the future of finance, as great as this stuff is.
Legend: It felt like the underground, like a countercultural movement. You feel like it's part of a secret society being in crypto.
But at the same time, the UX was just so bad. And that's honestly what drew me to Solana.
The first time I used Solana it felt like fiber optic. Like this is a web2 experience.

This feels like Instagram.
Legend: When I like it, it's instant, and I think that that's what really drew me in to fall in love with Solana. That light bulb moment of using it for the first time.
Legend: And then over time, a friend of mine from Cornell had been working at a VC that was a seed investor in Solana.
He was telling me very early on "man, you need to take a look at this. This chain is gonna be huge, super differentiated and architecture is unlike nothing that exists in the market."
And I was intrigued right away. I saw the performance numbers and I was like, this is crazy. This is parallel processing which makes a ton of sense. That's just low hanging fruit to implement that.
Legend: The more I got involved on Solana, I realized there's an amazing community of people and it's actually so much fun spending time here. 
---
Were you still working in finance at this point?
Legend: I was, yeah, I was working for an investment bank for about four years prior. I was working at M&A [mergers and acquisitions].
It was a very intense period of my life working like 100+ plus hour weeks, intense hard skills in terms of just financial modeling. Huge amounts of PowerPoint and just diligence.
And it was a good period formative-wise for me in terms of my formation as a professional, but definitely wish I had gone into crypto earlier.
---
You've worked 90 hour work weeks in traditional finance and regularly work 90+ hour weeks in web3 - what is the motivation there?
Legend: I mean, honestly, it's a great question because the best thing anybody can hope for is to find the job that doesn't feel like work.
That for me is what crypto feels like, working on the fund and just interacting with people in the space, whether those are founders or different folks.
It really doesn't feel like work to me. I work 90 hour a week without even realizing, I'm just so enthralled by the space and learning.
Legend: And I think to your point, the difference between crypto and the traditional job is that in crypto, you own everything that you do in terms of your assets, you own them yourself, and your time investment on your Twitter, accrues to your own brand.
You're not building someone else's dream, you're building your own dream.
Legend: And in the process, you're gaining reputation and you're getting more well known in the space, which means that you're making valuable connections that allow you to help other people and they can help you.
It's a very intense and concentrated networking environment.
It's a small space and you can really meet people pretty quickly if you establish a name for yourself and you've got good analysis or you're a good trader. Even if you're just a funny guy and a meme lord, if you're good at one thing in crypto you can gain recognition very quickly.
Legend: I feel there's a very, very strong upward mobility in crypto and I'm the evidence of that, right? I created a Twitter account and I got 100,000 followers in my first six months. Like where else?
You know, I guess you could do that on other social media stuff. But intellectually if you have good takes and you're in an attractive niche of the market and people see, you're gonna get an audience very quickly.
You're gonna be able to have opportunities and you couldn't have gotten otherwise.
---
What do you do to touch grass? Like, what do you do when you're not plugged in?
Legend: I like going on long walks listening to music. That's what helps me decompress.
I walk fast.
I sometimes do like 20, 30, 40,000 steps in a day and I find it's a super passive way to just get steps in and it makes me feel better. The wind blowing on my face and the sun and everything. I feel it's just very healthy.
Legend: But more generally, I don't have a lot of time to play video games or anything like that anymore.
But the little time I do have, I like to just spend with family and friends and walking my dog, for example, like it's one of the simple things in life, but it's important to stay grounded,
Many times when I'm firing off these Tweets like 10 or 20 Tweets in a row at night. I'm just walking my dog at the end of the day and I have a moment of lucidity, I guess, and then just start firing these Tweets off.
---
What music are you listening to on those walks?
Legend: I grew up in Continental Europe. So it's a lot of like minimal tech house, German DJs, some French DJs and mainly just tech house and techno.
That's really what I grew up on. It's an acquired taste.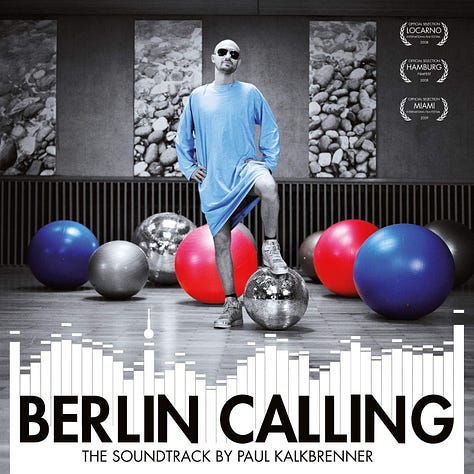 Legend: I mean, a lot of people look at a song and there's almost no vocals and the song is 9.5 minutes long and they're just like, what is this? This sounds like elevator music but find a DJ that you like, or a producer that has the right bass lines.
It's a little bit melodic and the drums are good, man. It's the most powerful form of music, in my opinion.
---
What is your dogs name?
Legend: Ollie, he's a small boy.
If I got him a little bit later I think I probably would have called him Solana.
Legend: I got NFTs made of him. I commissioned them from an early Solana artist, her name is Pink. She's one of the OG artists on Solana by far.
Legend: These are some of the first artists to ever create art on the Solana blockchain. I commissioned two NFTS of my dog that were called Solana Puppy.
[They] had the Solana gradient background and then one had my dog with laser eyes, the other one was like these glowing, like, glowing red eyes. Just peek bull market.
I wanted to immortalize my dog because it was such a special moment and I wanted to celebrate with an immutable NFT.
Legend: I think that's what's most special about digital assets and tokenization in general, that it's a level of ownership that in many ways has never been possible prior to this, it's truly unique.
It's like self sovereignty but it's also owning your own experiences and your own community.
It's a very special movement, crypto is just as much of a cultural movement as it is technological.
---
Do you take Ollie with you when you travel?
Legend: I can't take him everywhere in the world unfortunately, because some places are a little bit strict on the vaccination records and you have to file an application weeks or months in advance
Sometimes it's kind of a spur of the moment trip. I do try to take him wherever I can.
---
What is the motivation behind traveling so extensively for web3?
Legend: There's huge value in crypto of meeting people in person.
I feel like it's a global and digital space which means many people don't feel the need to travel, but maybe I'm just old school.
I think like any interaction that you can have in person. Especially if you've been hanging out with someone online and talking a lot online.
Legend: That first interaction of meeting them is super important because it kind of like crystallizes that entire relationship and it makes it real. You actually shake the person's hand that you've been talking with.
I find that when you do that the relationships are a lot less transactional.
It's a lot less like what can this person do for me? Because it's just a name on the screen.
Legend: Now you understand it's a real person and they have their own objectives and they have their own struggles. Maybe you guys have empathized on something and that's very important, just generally in business. But I think in crypto it's no exception.
---
Your Twitter journey began with a PFP. Two years later you revealed yourself to the world and doxxed the Solana Legend brand.
What made you come to that decision?
Legend: I mean, definitely I started this space like many others, right? As kind of an observer. I was a student of the industry and I still am, I was learning and absorbing as much information as I could.
At that point in time, I didn't have like amazing takes to share a bunch of years ago, you know, I was just mainly learning and observing what was going on.
Legend: So in that phase, it was because I feel like everyone is kind of attracted to the PFP.
It's such an easy choice of like you don't have to even think about which photo to put of your face. You can just choose a PFP that you vibe with or the community that you kind of resonate with their values.
I think that's why PFPs are so powerful and that's why initially when I created my Twitter, it's because I had minted SMB and I had a bunch around and I could just pick one and I could create a Twitter.
And that's actually what caused me to create my Twitter was having minted SMB and just being like, look, I may as well create a Twitter. At this point. It seems like a lot of people are talking over there, why not get involved?
Legend: You know, I was on Twitter before but I wasn't posting and I wasn't really doing anything except reading stuff to be honest.
But over time, especially with the fund [Frictionless Capital] and just being more public about my takes even doing interviews like this one, it became a natural progression where it's time to unmask myself.
The value of being a PFP is less and less. I want to be more open in the space and I want to be sharing my best takes more publicly. 
---
Thank you for reading, check out more Mad Interviews!
---
---
---
Follow us on all platforms!