Mad News #19 📰 Backpack Secures Your Bags
Backpack secures it's borders with NFT collection locking and new layers of transaction signing transparency, The Roster adds new member to ranks and a look at the road to Breakpoint 2023.
In this week's Mad News 🗞️
NFT collection locking goes live

Backpack secures its borders

introducing the new Roster member

LAD OF THE WEEK!

Solana performance indicators

Superteams take over the globe

…and much more!
View the full Table of Contents here.
Subscribe now and be the first to receive newsletters, exclusive interviews and other other behind the scenes looks.
SAVE THE DATE! 📅
RSVP today for the Wormhole x Backpack mixer at the Breakpoint Boat Hub in Amsterdam.
Fock it, open bar. There will also be coffee and non-alcoholic beverages.
See more event details here.
---
Lads on 🔒#LadsOnLock
Backpack has dropped another major software update with the release of NFT collection locking.
With this new feature, I can confidently say "Backpack is the safest place to hold your Mad Lads NFT."
The NFTs are locally locked and protected in your Backpack wallet.
Here's how it works:
an app requests to modify your NFT

Backpack examines your account and determines if the NFT has been designated as "locked"

If "locked" than the transaction request is rejected automatically
At the time of writing, Mad Lads is the only collection with the ability to lock.
---
Backpack partners with Blowfish for added levels of security
Transaction previews received a buff that added a new layer of transparency to signing requests.
wallet address of signer

Send/Receive fields populated and highlighted

requestor clearly identified
Blowfish is a web3 security firm that works with some of the most notable blockchain brands helping "identify & stop fraud before it happens."
---
Dane Greer joins The Roster 🚴🏽
Dane Greer brings big air to The Roster in a new way. The native Hawaiian has spent a majority of his life on two wheels (and flying through the air).
See more Roster content here and connect with Jakey, Tyler Larronde and Nick Kapule.
---
LAD OF THE WEEK: Wheaties
Wheaties came in hot this week.
Over the last seven days they wove a tale of intimate lore and high quality character designs.
An active fan, contributor and Mad Lads maxi - this is just the latest series in a long history of uplifting the brand.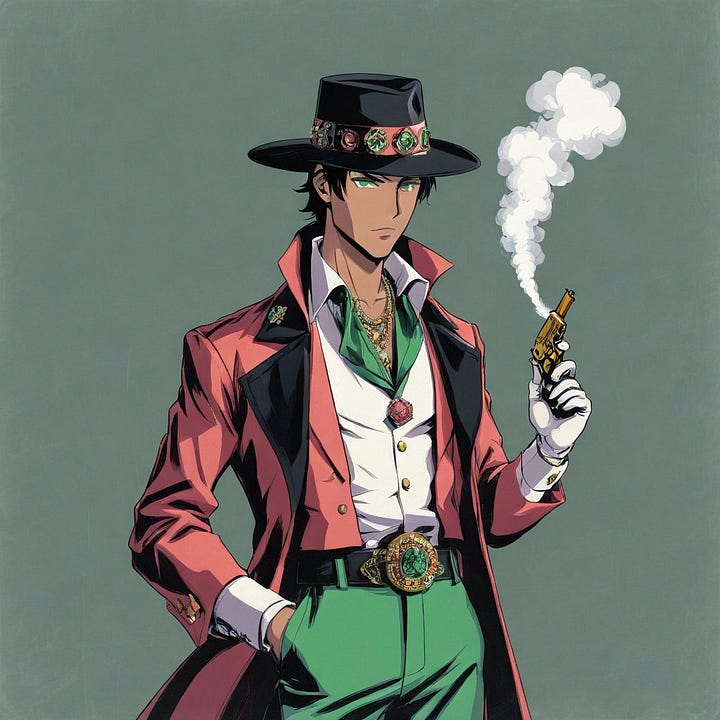 The last key player in the infamous gang is the dare devil himself, Jakey.

While Jakey is not a direct leader of the Mad Lads, he is highly regarded as the heart and soul of the gang. A complete embodiment of the wild and crazy nature of the criminal organization.

Jakey was a major player in the expansion of the Mad Lads gang as crowds gathered to watch him perform his stunts live.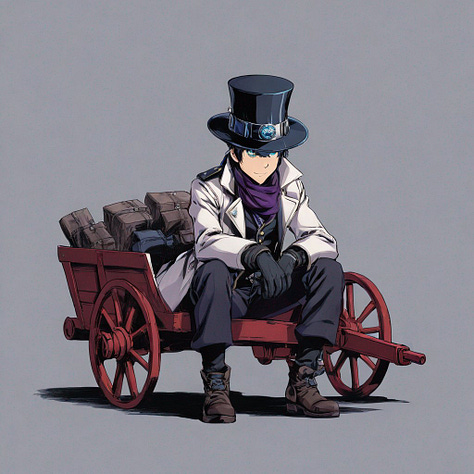 The designs are a product of Mashy, a tool that spices up NFTs with A.I.
---
Community artwork goes H.A.M.
Tristan Yver was referring to the Mad Memes repository that lives on the Mad Lads website. Previous LADS OF THE WEEK have something in common: consistency.
They consistently represent the Mad Lads and Backpack brands with their creativity. The images below were created by two recent LOTWs, Attis and Caius respectively.
Some Lads like General Coach take it a step further by integrating Mad Lads (and Lassies!) into their IRL.
icedcaffeine is a former LOTW who continues to drop bespoke artwork on a regular basis. Their full profile PFPs designs have become a huge hit.
---
OPOS = Only Possible On Solana
Solana hits us with another #OnlyPossibleOnSolana founders video featureing Mert Mumtaz (a.k.a. 0xMert) of Helius.
The entirety of the success of

Helius

is due to the Solana community itself

-Mert Mumtaz, Helius founder
---
---
Hyperdrive Hackathon ends on October 15th 📅
There are more than 6,000 builders racing towards the Hyperdrive Hackathon finish line!




-

mattytay
The H Y P E R D R I V E Hackathon began on September 6th (which feels like a lifetime ago) and ends for builders on October 15th.
Solana's submission portal is open and projects can be entered here.
Kash Dhanda dropped another "How To Win" the hackathon video that covers last minute issues that developers run into.
---
Breakpoint is two weeks away!
Breakpoint is right around the corner and vibes could not be higher.
A year post FTX and we're still here. Knocked out. Spit on. Kicked on the ground.

But we survived.

Scars and all, Solana has transcended into an unstoppable force. And although this year has been about survival, it's also been about rebirth.

At Breakpoint, I'll share what's next.
Official schedules have not been released for Breakpoint programming but you can bet that the room Armani speaks in will be packed from the windows to the walls.
---
How to navigate Breakpoint 🚣🏽‍♂️
Attending a crypto conference like Breakpoint can be exhausting even for the most senior degen (check out this list of 40+ side events!)
Elusiv is kicking off the week with their Breakpoint Eve event on Sunday, October 29th.
The main Breakpoint venue opens on Monday, October 30th.
Full agendas have yet to be released but we know the event will kick off in the afternoon.
While you wait you can attend The Network State, a conference with Balajis that is being held at the same location as Breakpoint.
I asked Anatoly Yakovenko "what topics are going to be the most impactful" in our recent interview and he said:
Payments, obviously, is a big one.

The

folks from Visa

are gonna give a talk and I think that where crypto solves a problem for consumers is clearly in cross border payments, remittances.

The core technologies are really busted and it's night and day transferring $USDC around and building with $USDC on Solana where it's cheap and fast versus using anything else.
Founders School is a new addition to Breakpoint.
There's an awesome new component to Breakpoint called Founder School – it'll be about 3 hours on the last day and is designed to help new post-seed founders navigate the operational and theoretical underpinnings of scaling a startup in web3
---
Solana: Past, Present, Future
Nansen took a comprehensive deep dive into the Solana ecosystem. View the full length investigation (25+ minute read) here.
The highlights include:
Solana's Total Value Locked (TVL) has almost doubled since the start of the year, boasting a TVL of 30.95M SOL.
Despite past challenges including network halts and the FTX/Alameda saga, Solana has achieved a 100% uptime year-to-date, showcasing significant improvements and resilience.
Solana introduced solutions like state compression and isolated fee markets to solve prominent issues in their tech stack State compression has divided the cost of NFT minting on Solana by 2k+ times.
---
Solana dominates lower dollar amount transactions
Solana announced major integrations with payment platforms Shopify and Visa recently and the reasons why shine more every day.
More than 2/3 of USDC [transactions] on Solana are transfers of less than $100.

More than 1/3 of USDC [transactions] are transfers between $1-$10.
---
Certified, not certifiable 💉
Calyptus has rolled out their "Solana Curriculum for Experienced Builders" this week.
Become a Calyptus-certified Solana developer for free NOW!
The first 100 developers to complete the certification will receive a Diamond Tree of Knowledge NFT!
---
Solana Superteams are operating on an entirely new level
Superteams are community organized groups of people who host events and lend support in their home countries.
In the last seven days we have seen:
The Superteam story was highlighted in an issue of FOMO Magazine as well.
---
The official Hacker House(s) India recap video
Thousands of people attended Hacker House events in India last month, catch up on all the action here.
---
Podcast Corner!
---
Validated
In this episode, Austin has a freeform conversation with Anatoly Yakovenko about the state of Solana. Beyond the cliches of the past, present, and future of the network, Austin and Toly explore higher level ideas such as design philosophy, hardware limitations, balancing new features with network performance, AI and blockchain, and much more.
---
Lightspeed
Helius's Lightspeed Podcast came at us with two episodes this week.
In this episode, we cover why dYdX is launching an appchain, finding product-market fit, decentralization vs immutability, branding and distribution, why Antonio is now against horizontal integration and more!
Antonio García Martínez joins us to discuss why onchain attribution and advertising are crucial to crypto's growth. In this episode, we discuss the evolution of Web2 advertising, crypto's massive onchain attribution opportunity, data privacy and ownership, potential catalysts for crypto's adoption, how AI will impact advertising and more!
---
Logan Jastremski Podcast
Emin Gün Sirer, founder of Avalanche Protocol, joins Logan to talk about the Asian crypto market and the likelihood of there being millions of blockchains.
---
Follow us on all platforms!
Table of Contents
Mad Lads/Backpack
Solana